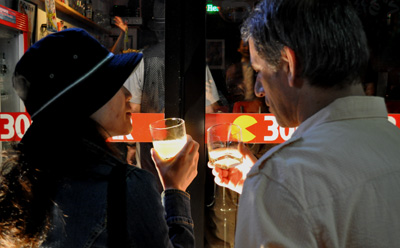 みなとみらいへの入り口といえばJR桜木町駅。
横浜のおしゃれなデートスポットやビジネスシーンの中心ともいえるこのみなとみらいに直近のこの駅の反対側は、「野毛」といわれるダウンタウンエリアになります。
ディープさゆえにファンや常連さんの多いこの野毛の街では、バー・パンピング(はしご酒)で街そのものを楽しむことができます。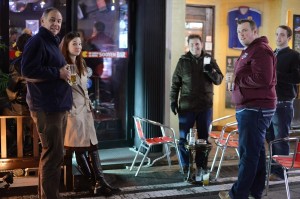 そんな桜木町の目の前のこの街に、国籍や老若男女の区別を問わず、気軽に自分の時間を過ごせて、フレンドリーに楽しめるお店が、さらにもっとあっていいのでないかと思いました。
カウンターでカクテルやビールを安く飲めるお店。ノーチャージで、この街そのものを楽しんでもらうきっかけになるような社交場。待ち合わせにつかってもらってもいいですし、友達を探すきっかけになるのでもいい。
ひとりで来たお客さんも、グループで来たお客さんも、音楽や映画が流れるお店で、フレンドリーにお客様もスタッフも楽しく時間を過ごせるような場所。もちろん出会いの場所としても。
ALL 500YEN BAR "Gimme!Gimme!Gimme!"(ギミー!ギミー!ギミー!)は、そんな思いをもって、つくられたお店です。
みなさまに楽しんでいただけるように、スタッフ一同がんばってまいります。
---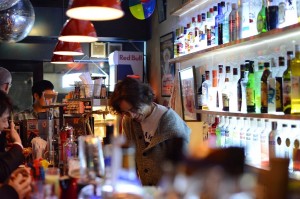 Even around Sakuragi-cho, one of Japan's most expensive areas, a "Gimme! Gimme! Gimme!" has appeared with a low-priced "all 500 yen" menu. Each bar has its own character in Yokohama, especially in the downtown area in Sakuragi-cho that is called "Noge". But, without a doubt, the best part of "Gimme! Gimme! Gimme!" is its affordable price.
You can go alone anytime and it is friendly to new visitors. We hope to entertain you with the Yokohama's friendly atmosphere.
We'd like to welcome you with our hospitality.It is easier to get in if you are a cheerful single woman! Please come and visit us any time.
All 500YEN BAR Gimme! Gimme! Gimme! (ギミー!ギミー!ギミー!)
OPEN/営業時間 (07:00PM – midnight)
〒231-0064 神奈川県横浜市中区野毛1-45 第二港興産ビル1F
1-45, Noge-cho, Naka-ku,231-0064 Yokohama-shi, Kanagawa-ken Japan
TEL/電話 045-341-3280